Datum/Tijd
Date(s) - 16/06/2018
13:00 - 16:00
Locatie
DRANKEN SPECIAALZAAK
Categorieën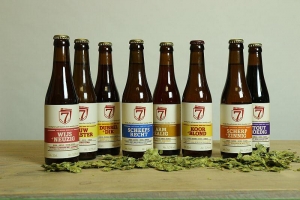 Zet vast in uw agenda!!!!!!!!!!!!!!!
Zaterdag 16 juni staat van 13:00 t/m 16:00 uur brouwerij de zevende hemel in ons proeflokaal om hun bieren te promoten .
Wij noemen ons bier moedig omdat het anders is. Wij storen ons niet aan modegrillen, gewoontes of bierstijlvoorschriften. En we doen niet ons best om iedereen naar de mond te brouwen. Wij maken bier dat smaak heeft, veel smaak. Wij maken bier dat je niet snel weer vergeet. Wij maken bier dat je combineert met een goede maaltijd of met lekkere kazen. Je kunt ons eigenzinnig noemen en noem het bier dan 'apart' of 'anders'. Als jij het smaakavontuur van De 7 Deugden aandurft, noem jezelf dan nieuwsgierig, levensgenieter of moedig.
https://bouwhuis.nu/wp-content/uploads/2018/05/Bouwhuis-Horeca-Grootverbruik-1916.transparant-800x430.png
0
0
webmaster2018
https://bouwhuis.nu/wp-content/uploads/2018/05/Bouwhuis-Horeca-Grootverbruik-1916.transparant-800x430.png
webmaster2018
2018-06-04 17:43:26
2018-06-04 17:43:26
Brouwerij de zevende hemel